Through partnerships, open gardens, volunteering and school support programs, ErinEarth plays a vital role in Wagga Wagga. Set in a predominantly native garden accompanied by an energy efficient house, we demonstrate sustainable living, aiming to be an inspirational resource for our local area. We are proud to work with our local Wiradjuri community. We are on Wiradjuri land and respect elders past, present and emerging and extend that respect to all Indigenous and non Indigenous people in our our community.
We demonstrate sustainable living by:
Offering a garden volunteer program
Opening our garden to the public 9-2pm, Tuesday and Wednesday during school term.
Offering a school education program
Maintaining an active social media presence, educating on sustainable living
Running information sessions for local community groups
Supporting our local environmental education network
Running four Family Fun Days each year, involving demonstrations on sustainable living.
Modelling the way – come in and see our garden!
ErinEarth can be found on Wiradjuri Country, in the rural inland City of Wagga Wagga. Our street address is 1 Kildare St, Turvey Park. We have ample on street parking available and are wheelchair accessible.
What's On
Recent Launch of "A New Habit of Mind"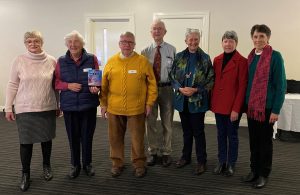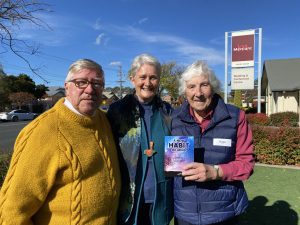 A "New Habit of Mind" is a recent publication by St Pauls, authored by members of the ErinEarth community. It has been written in response to many Catholics, particularly parents, teachers and others involved in faith formation, feeling disconcerted by advances in knowledge and scientific developments which appear to conflict with their own recollection or understanding of Catholic doctrine.
Many people would be unaware of significant developments in Catholic Church teaching that have occurred in the last seventy or eighty years.  This is particularly true with regard to a proper understanding of the Bible and in relation to scientific matters such as the Big Bang or evolution. 
A New Habit of Mind is an attempt to deal with these issues in a readily accessible, authoritative, and non-technical way.  The booklet has certification from relevant authorities that it does not conflict with Church doctrine.
Copies are available for sale at stpauls.com.au/product/10180
Weekday Open Garden
Tuesdays 9am-3pm and Wednesdays 9am-3pm.
Garden Volunteer Program 
Volunteers care for the gardens each Thursday during the school term from 9am-12pm (morning tea provided) and assist with the Open Days. Please contact us if you would like to join the volunteer group.